Effort helps Swedish industry to European collaborations
Published: 5 May 2021
Vinnova now offers Swedish industry help with applications to the EU's framework program Horisont Europa. The program is an underutilized opportunity with large resources in terms of funding, networks and research infrastructure. The initiative will give Swedish organizations better conditions to, together with European partners, pursue sustainable restructuring of the industry.
This web page has been machine translated. If there are any uncertainties, please refer to the Swedish text.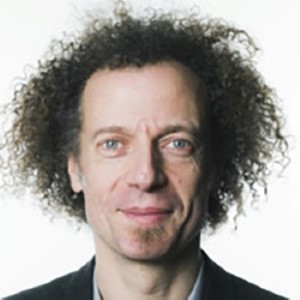 Bertrand Noharet, Vinnova
Horisont Europa is the EU's framework program for research and innovation with a budget of around EUR 90 billion. The program aims to help combat climate change, meet the goals of sustainable development and increase EU competitiveness. In addition to funding, the program also provides an opportunity to build networks with cutting-edge expertise in the area.
- Horisont Europa has large investments with a lot of money. It is also a chance to gain access to skills and resources that are not available in Sweden, such as specific labs, instruments, test beds or production facilities, says Bertrand Noharet, responsible for the announcement at Vinnova.
A priority area for Vinnova is to contribute to a more sustainable and competitive industry. Through the call, Vinnova wants to give Swedish organizations better conditions to, together with European actors pursue a sustainable transformation of the industry.
- In the area of sustainable industry, the opportunities within Horisont Europa are underutilized. At the same time, the impact of a project of that size can be so much greater than from an individual Swedish player. We also know that it is difficult for Swedish actors to free up resources to the extent required to make a proposal to Horisont Europa. That is why we have produced this call, says Bertrand Noharet.
The call is aimed at project with at least three Swedish companies as participants, where the project contributes to a transition to sustainable industry. This means that the project must contribute to, among other things, climate-neutral and resource-efficient production and have global competitiveness.
The call opens on 18 May.