Vinnova finances a Swedish platform for quantum technology
Sweden needs a unifying force to translate quantum research into innovation and strengthen competitiveness. That is why the innovation platform Quantum Sweden is now starting, based at Chalmers industrial technology and with funding from Vinnova.
Quantum technology is at an early commercial stage, but is developing rapidly and is expected to become a key technology in areas such as health, energy, finance and defense in the future. Sweden has internationally successful research in the field, primarily through the Wallenberg-funded WACQT based at Chalmers in Gothenburg. There are also many quantum initiatives and several associations spread across the country. However, there has been a lack of a force that links these together and creates the conditions for quantum research to develop into innovation, benefit society and contribute to Sweden's future competitiveness.
Vinnova therefore initiated a call for proposals for a national innovation platform for quantum technology where it has now been decided that the Quantum Sweden Innovation Platform (QSIP) will receive funding for an establishment phase in the first step. The inspiration came from AI Sweden, the national center for applied AI, which was started in 2019 and is financed by Vinnova and its partners, which today have grown to around 120.
A national collaboration platform for quant
QSIP is led by the foundation Chalmers industriteknik. Also involved in the project are WACQT-IP, Rise, GU Ventures, the innovation offices at KTH, Lund University, Linköping University, and Chalmers Technical university college, as well as the companies Ericsson, Scalinq and Con-science.
- There is a need for a national collaborative platform for innovation in quantum technology that brings together leading and new Swedish actors - researchers, industry, and startups. Quantum Sweden can also be a complement to and coordinate with WAQCT and work in relation to the Swedish quantum agenda that we launched in the spring of 2023. We also need a combined Swedish power in quantum in international contexts, says Ulf Öhlander, one of the initiators at Vinnova and responsible for the call for proposals.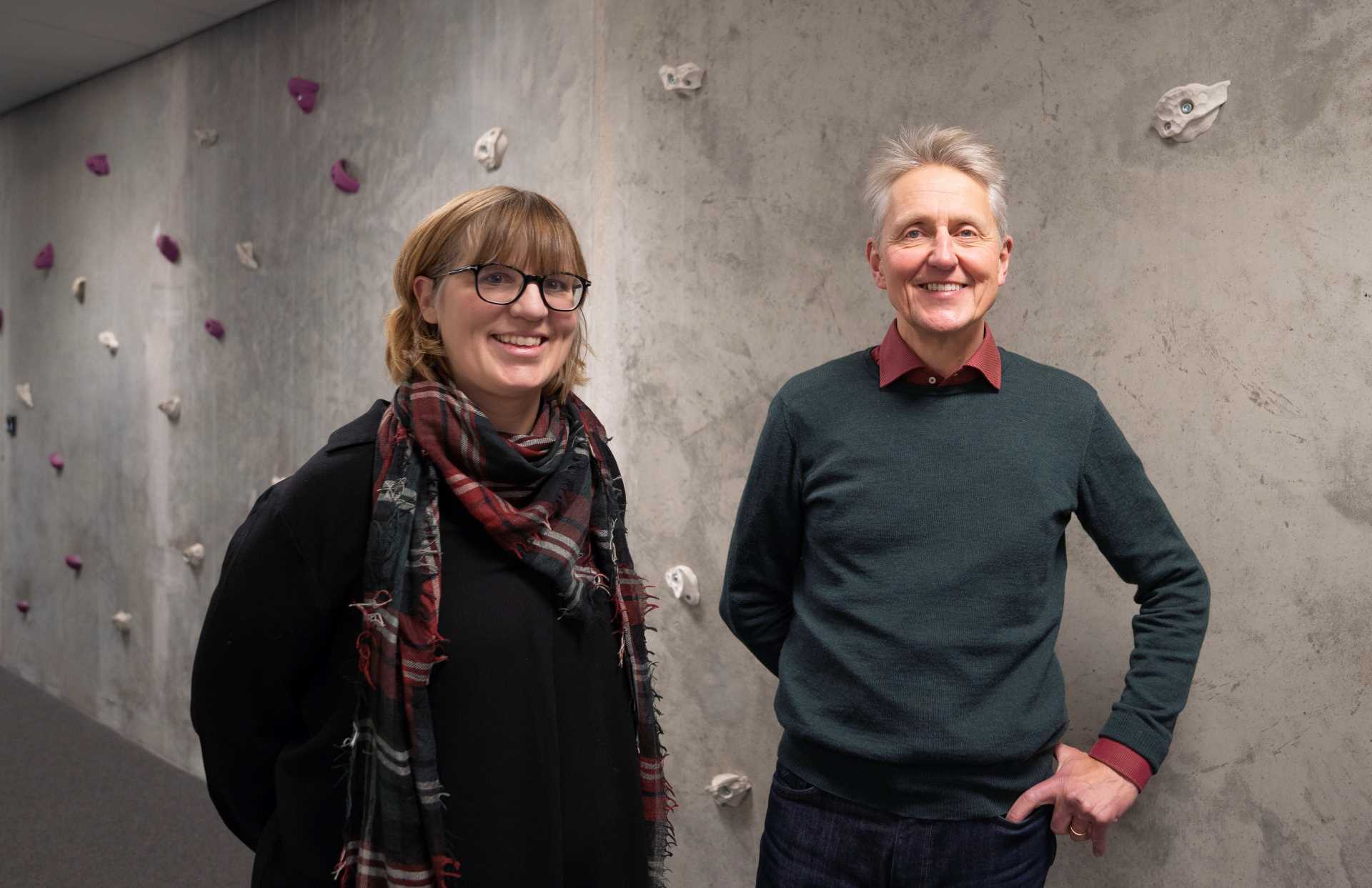 Project manager at Chalmers industrial technology is Johan Felix, responsible for strategic collaboration and Camilla Johansson, group manager for innovation management. They point out that Sweden needs to gather strength, in order not to fall behind compared to many other countries that are now investing heavily in building competitiveness in quantum technology. Not least, it is about retaining talented researchers and startups. Today, quantum development is in an early commercial stage, but in the slightly longer term, Johan Felix believes that it will be absolutely decisive for Swedish competitiveness.
- It is both about the emergence of companies with completely new business ideas based on quantum technology, and about the development of existing industrial operations with the help of quantum technology. For example, the computing capacity that quantum computers enable can be decisive for renewable energy production and a more efficient use of resources in business and society, he says.
The granted funding of SEK 3 million covers the platform's implementation phase during the first year. The project contributes an equal amount. QSIP will conduct activities and networks that support organizations and researchers in the innovation and commercialization process, but will not be able to provide financial support or funding to actors.
How does quantum technology actually work?
Quantum technology is based on quantum mechanics – the physics that describes the world at its smallest scale. The revolution lies in the relatively new ability to control and manipulate individual quantum systems, such as single atoms and light particles. This ability opens the door to completely new technology with great possibilities. Quantum technology is divided into four sub-areas:
Quantum computers - have potential to perform calculations that a classical computer cannot, including solving difficult optimization problems, for example in logistics, DNA sequencing and machine learning.
Quantum simulation - quantum simulations of complex molecules can help us develop new drugs, or catalysts. It can also help us design new materials.
Quantum communication - uses entangled states to send messages that cannot be intercepted. In the longer perspective, a new internet built for quantum information, a quantum internet, is being discussed.
Quantum sensors - can enable significantly more accurate measurements. Better atomic clocks used in GPS are one example, sensors for medical diagnostics are another.