Gathering strength to drive the utilization of health data
Published: 1 July 2022
Vinnova is gathering strength to drive development in the health data area. With a safer and more efficient use of data, many more people can live a life in health. As a first step, seven project receive support for planning and preparing collaborations where several different actors test using health data in completely new ways in a real environment, so-called system demonstrators.
This web page has been machine translated. If there are any uncertainties, please refer to the Swedish text.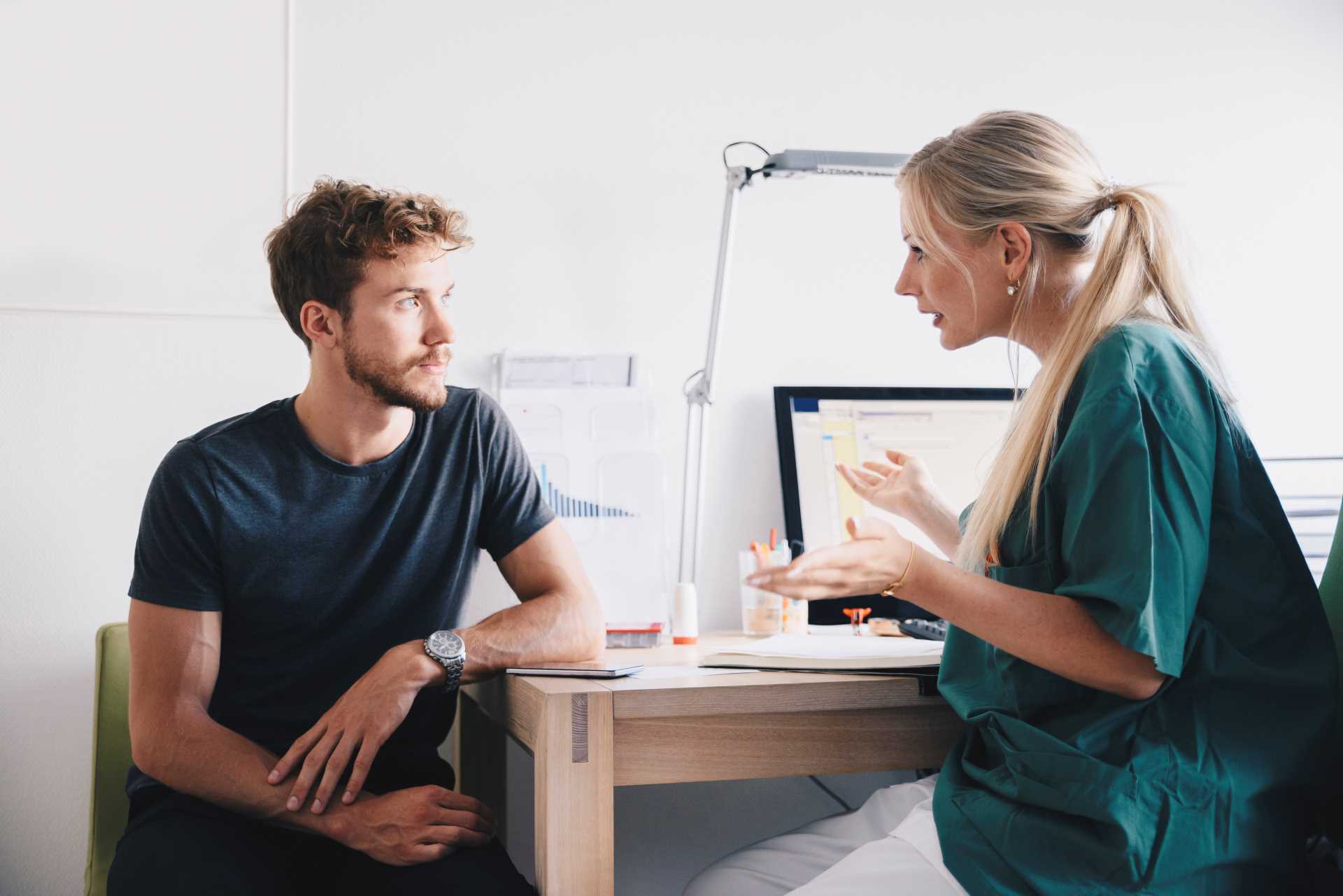 There is great potential in utilizing health data in a more efficient way, for the individual, health care and society as a whole. In order to succeed with the transition so that health data can be used better, many actors with different perspectives need to be involved and try new solutions in a real environment. Creating system demonstrators is a new method Vinnova is now testing that creates just these possibilities.
- As a first step in our collection of strengths, we support seven exciting preparatory projects that have the potential to drive development in several important parts of the health data area, and become crucial for how we use health data safely and efficiently in the future, says call manager Anna Löfgren Wilteus.
Utilizing health data can play an important role in everything from health promotion and disease prevention efforts to early detection of disease, better diagnosis, treatment and follow-up, but also for so-called secondary purposes such as research and management and priorities in care.
First step in long-term effort
In the preparation phase, the projects will engage appropriate actors to jointly plan what a future system demonstrator can look like and implement. In the next phase, they will be able to apply for money to implement the demonstrator. That call opens in 2023.
- We will now follow and support the preparations with, for example, workshops and expertise. We will take the next step at the end of the year. Then we will announce funding of SEK 5-10 million per year until 2026 to carry out some selected system demonstrators, says Anna Löfgren Wilteus.
In order to stimulate the network in the collection of forces to continue to develop, several activities in the preparation phase and not least the implementation call will be open to everyone, regardless of whether they have received funding for preparation projects or not. So keep an eye on vinnova.se and Linkedin.
A multifaceted area with great potential
Projekten Vinnova now supports wanting to try new ways of managing and analyzing data, for example with
AI-based tools, use of synthetic data, federated solutions and platform solutions to give the patient increased power over their data. Several of the projects plan to test different types of self-monitoring with, for example, sensors and rating scales that the patient fills in. The projects will use many different data sources such as journal data, quality register data and research data. Law, business models, forms of collaboration and semantic interoperability are examples of areas that will be important for all project when they are to be tested in a real environment.
- Common to the preparatory projects we now finance is that they plan demonstrators in a defined area, for example a disease such as rheumatism, Parkinson's or stroke. At the same time, we believe that they have the potential to be scaled up nationally and perhaps internationally and be of crucial importance for how we can safely and efficiently use data in the future so that more people can live life in health, says Anna Löfgren Wilteus, responsible for the initiative.
What is a system demonstrator?
A system demonstrator shows the way for - demonstrates - how a combination of strategically selected innovative solutions together can change a system.
The system demonstrator is an effort to mobilize partnerships of relevant actors from across the system to test and demonstrate entire system solutions in a real-world environment to explore opportunities and solutions and identify possible obstacles and choices. It is the interplay between the solutions and reality that is the key. The solutions must be possible to scale up to affect the entire system.
The system demonstrator shows not only technical innovation in various sub-areas, but also how, for example, behaviors, policies, regulations, infrastructure and markets need to be changed in order for the intended change to be introduced.