NextBioForm
Biologics are excellent therapeutics but difficult products. NextBioForm develops mechanistic understanding enabling better products that support improved usability and compliance.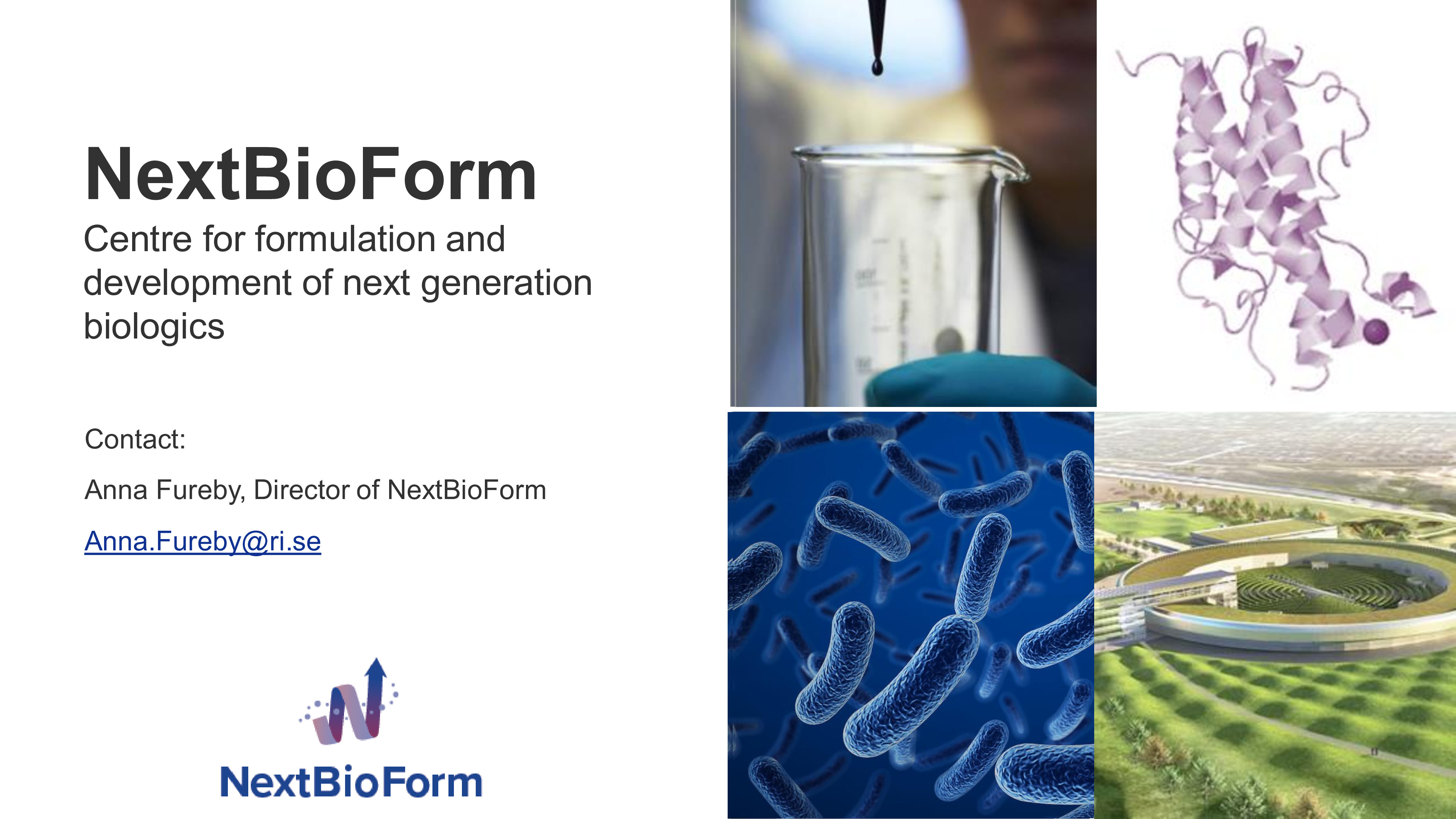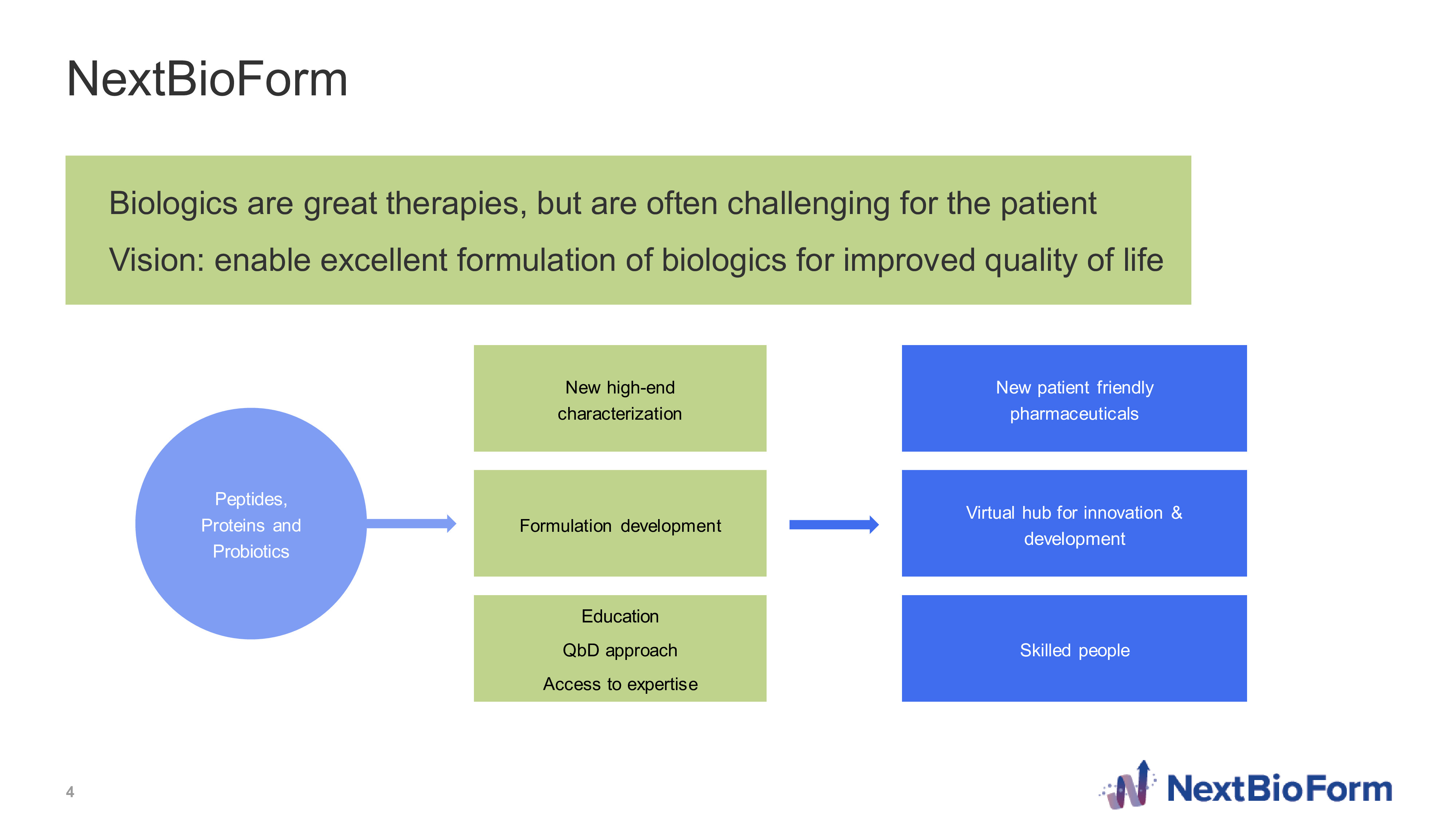 NextBioForm conducts research in formulation and processing of biologics for improved stability, better administration ways and enhanced quality of life for patients. To support industry and academia NextBioForm builds a sustainable and accessible virtual hub for innovation and development of formulations and process techniques for pharmaceuticals based on biologics.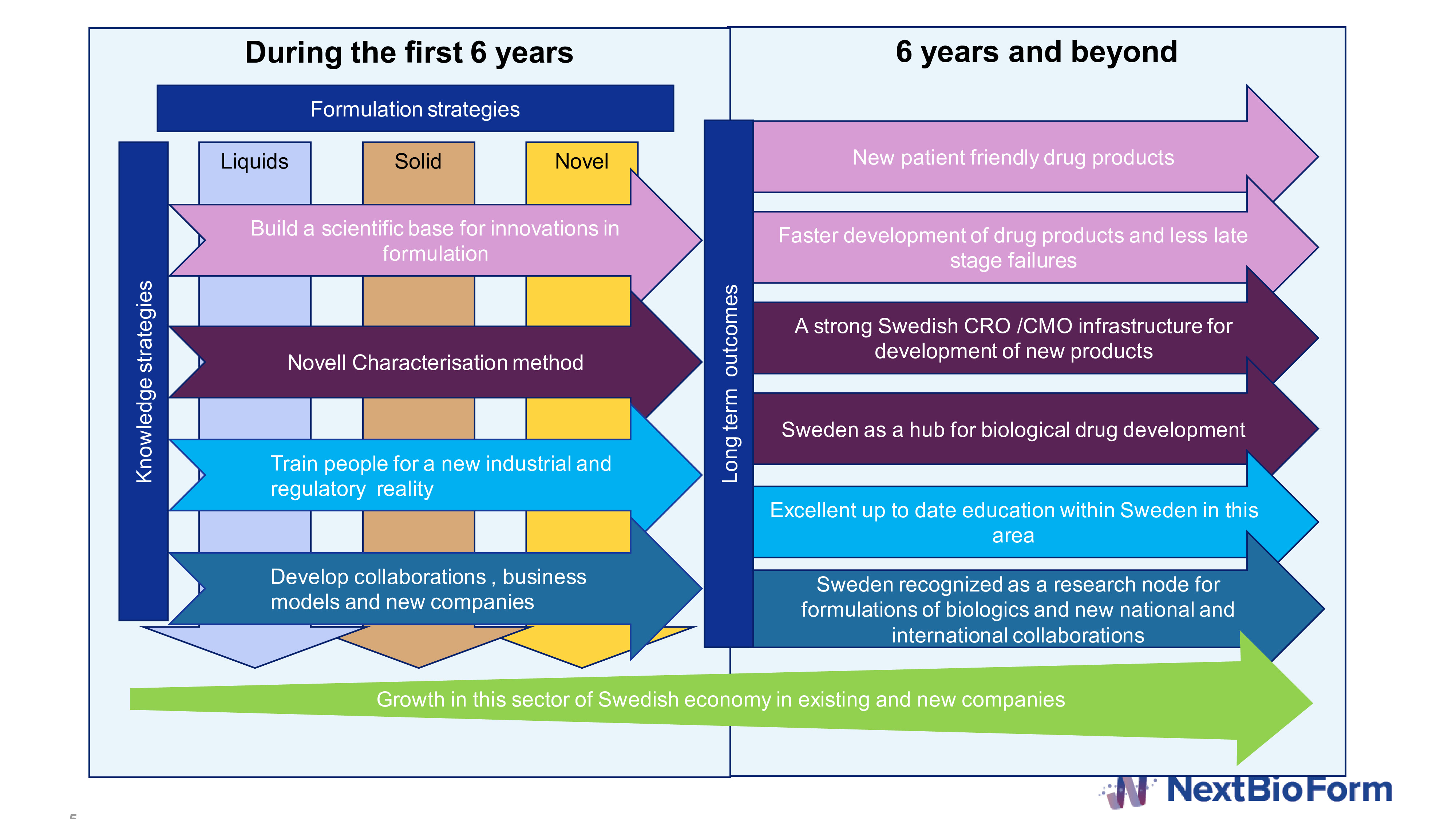 The strategies for NextBioFrom combine knowledge development strategies and technology strategies.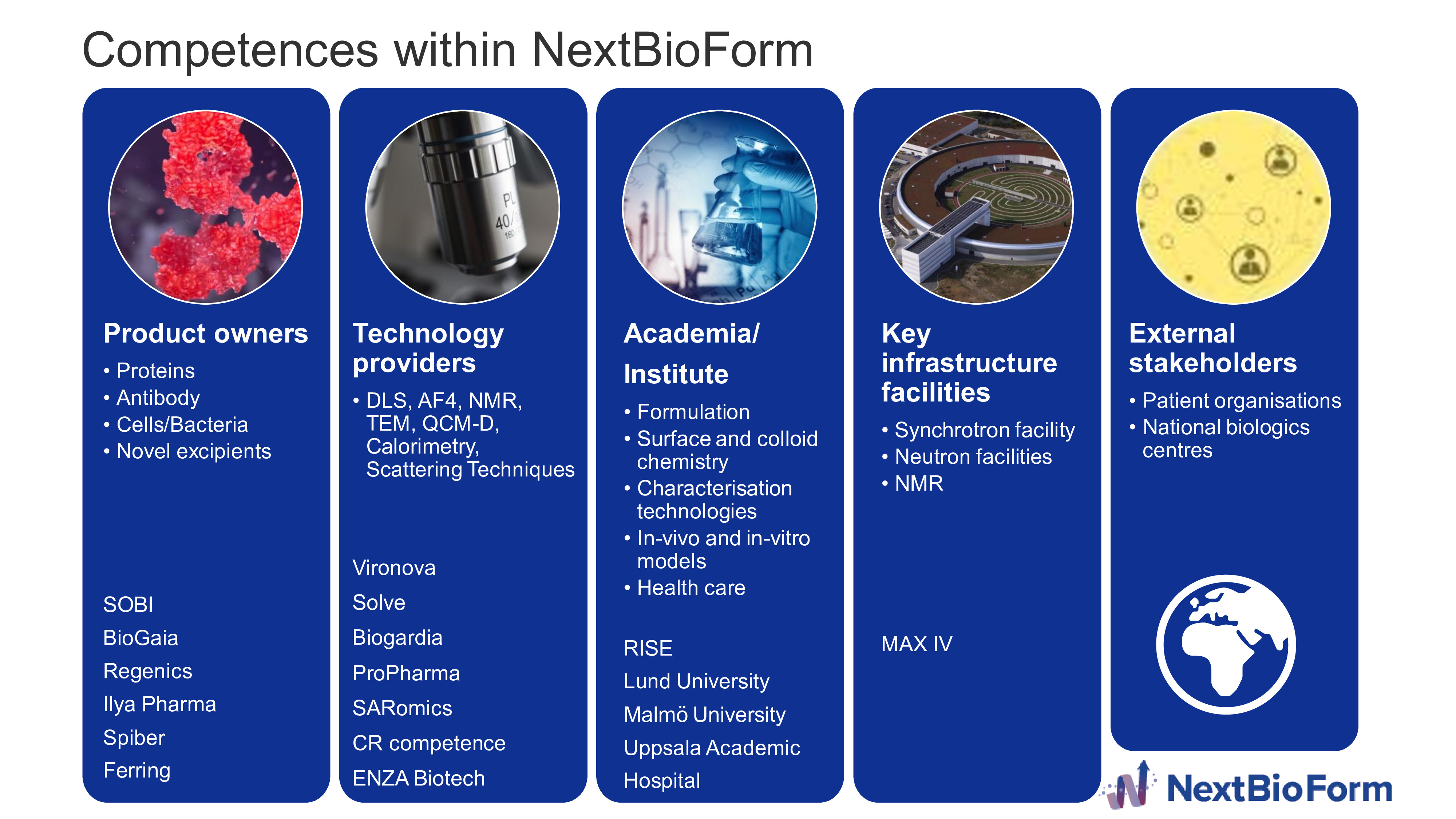 The project includes complementing competences from different partners. The CROs provide expertise in their techniques. Academia provide scientific expertise. Product owners provide mateirals, as well as deep knowledge about their compounds, and background data and methods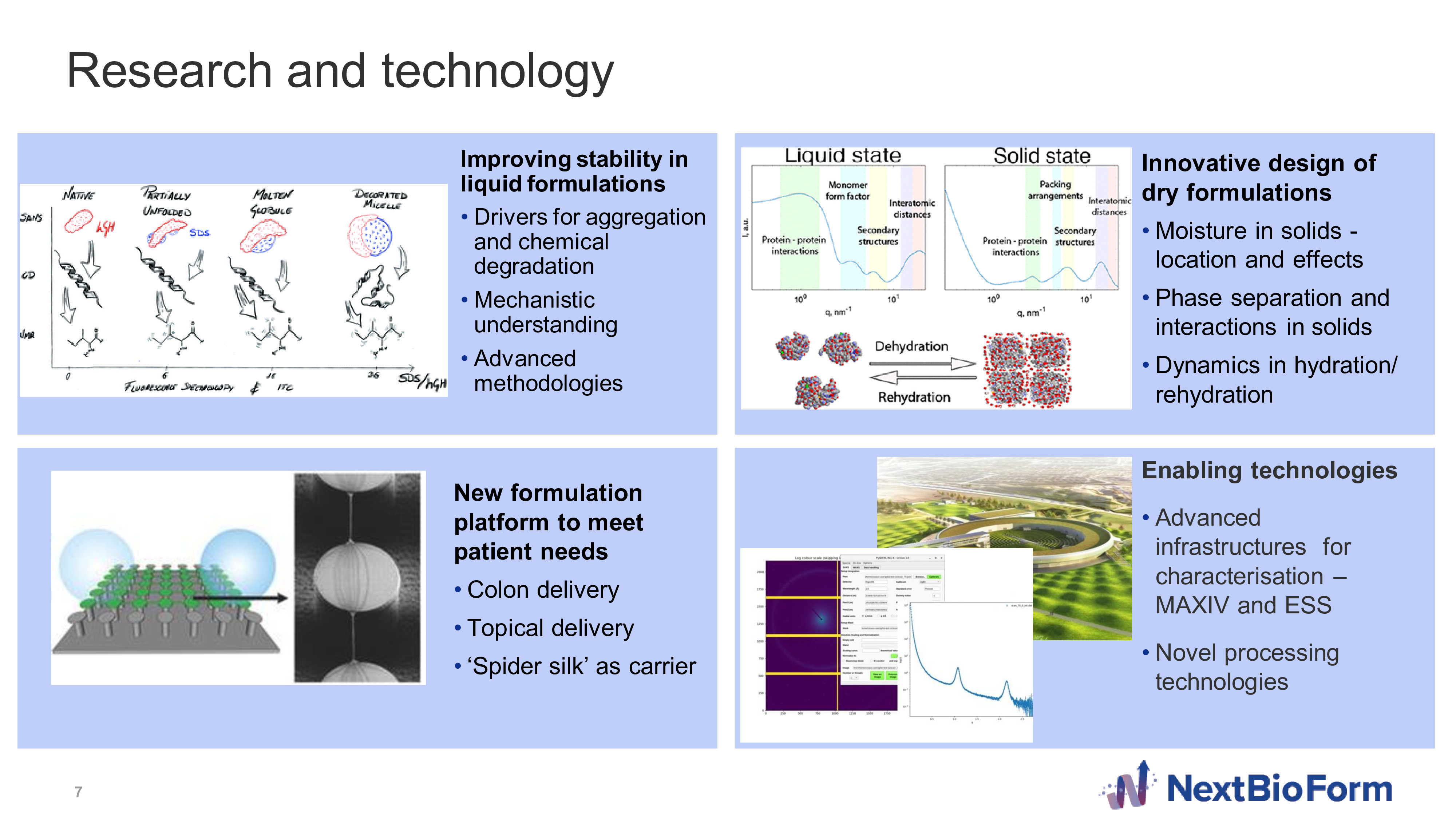 Four key areas for research and development to meet the need for better formulations for biologics.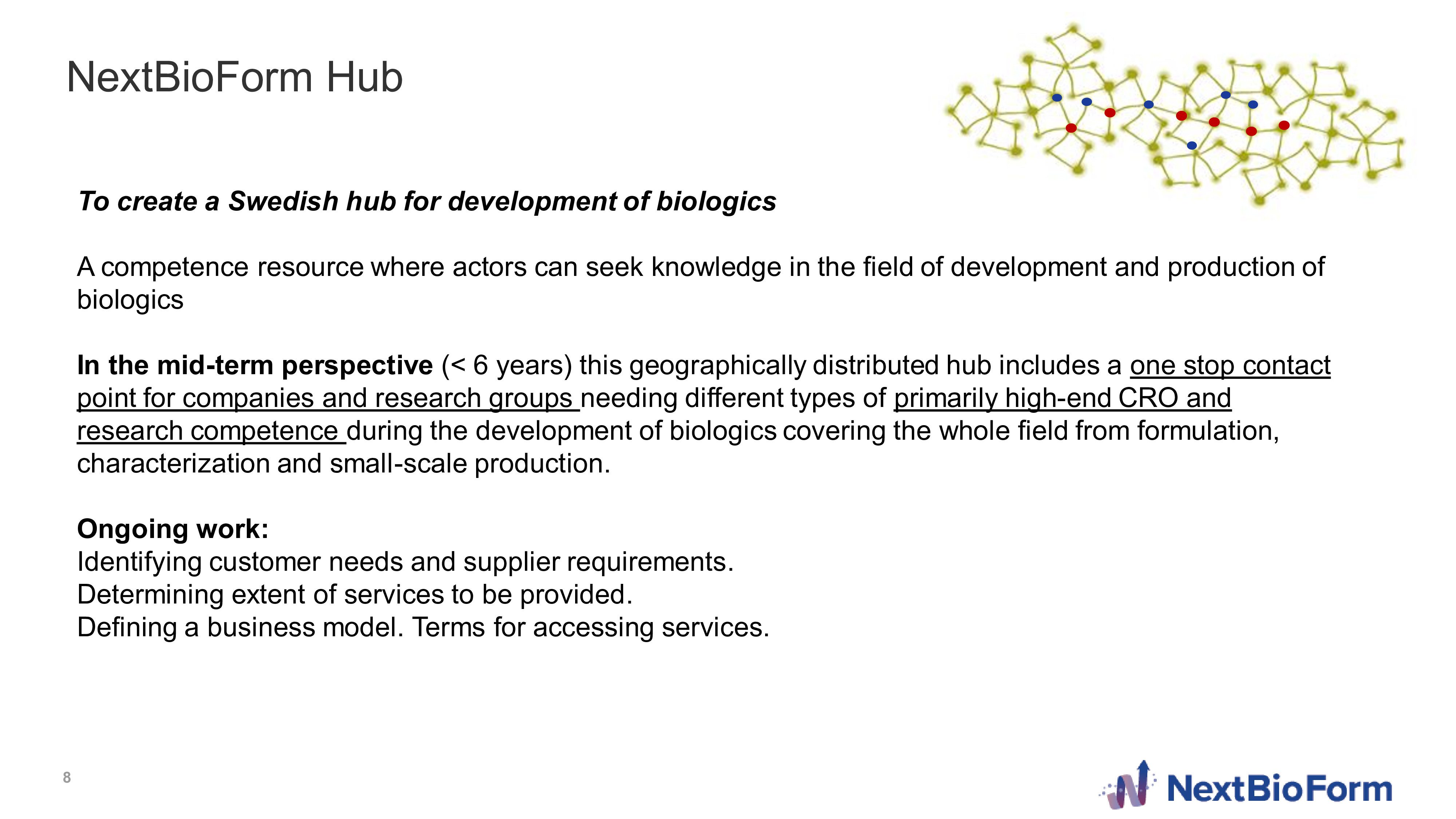 Development of an accessible hub for knowledge and capacities to support development of biological drug products.